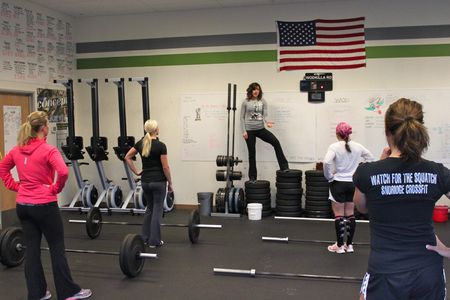 (Ah the internets crashed on me last night thus the late post!)
Coaching is invaluable. Here at SnoRidge AKA "Camp Awesome" we pride ourselves on providing coaching, but that is not only reserved for us as trainers in teaching good movement, proper technique, and running workouts. It also applies to everyone in the box who may give that helpful tip, that extra push or encouragement, that correction, or even that word of caution about being "dumb" vs. being "smart". I think our box is filled with good coaches. So many of us who have knowledge to share, who look out for one another, who have each other's best interests at heart from WOD to WOD.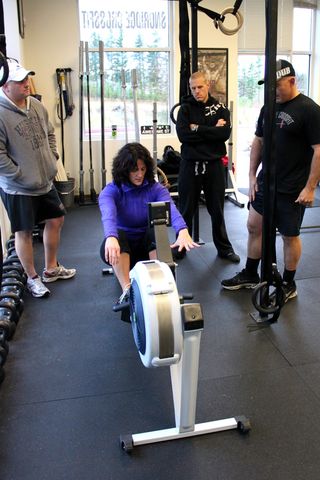 Do we always make the right decisions on how much to add to the bar? Choose the right WOD strategy? Do we take a rest day every time we need to? How about counting good reps and ditching bad ones? Likely the answer is no but we do it right more often than not. I see more and more often that many of us recognize the need to scale properly, warm-up better or stretch and mobilize. Many times someone will help another out with some pointers and cues when one of the trainers is busy with someone else. When we don't we as coaches and fellow CF'ers all collectively remind one another why it's important. Coaches not only motivate, teach, scale and execute; we hold you accountable. Everyone in the box in some form or another is capable of demanding accountability and it's cool to see us all doing just that. That's just what we do. 
"The Coach's Secret" by CrossFit Lisbeth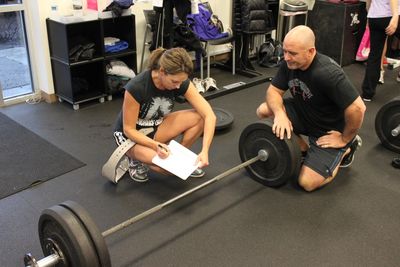 Speaking of coaches, on Saturday I attended the WA CrossFit Affiliate "Meating" hosted by Lynnwood CrossFit. It was an open gathering for any affiliate who wanted or could attend in our state. It was a great half day spent with 50 plus CF trainers and fellow business owners of all experience levels forging community, sharing information and best practices, throwing out ideas, and even a team WOD. It all ended with some BBQ where you could grill your own meat or eat whatever you decided to hunt, gather, or shop for. We barely scratched the surface on the topics we potentially wanted to discuss but enough was put out there that it made me think of more ways for us to be better as your coaches and affiliate owners. Look forward to the next one!