Strength WOD:
2-2-2-2-2
Push Jerk or Split Jerk
Conditioning:
3 Rounds for time of:
50 Double-Unders
15 Toes-to-bar
200m Run
15 Good Mornings (45#/33#)
Results
View this photo
View this photo
View this photo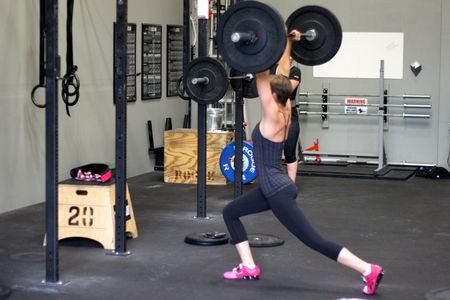 Fun day for some Jerk work and then core and posterior chain conditioning. Tomorrow will be a (in)famous benchmark WOD. If you haven't done it before then you need to meet "her".
Video: Kelly Starrett on 60 Minutes Sports:  Sharyn Alfonsi of 60 Minutes Sports followed Kelly Starrett as he worked with clients at San Francisco CrossFit and consulted with NFL teams, an advertising agency, the U.S. military and more.
The Field Narrows: A Regional Recap games.crossfit.com