CrossFit Games Open 11.1
Complete as many rounds and reps as possible in 10 minutes of:
30 Double-unders
15 Power snatches (75#/55#)
For a downloadable PDF of the workout, click here.
CrossFit Games Open 11.1 workout instructions – video [wmv] [mov]
Results
View this photo
View this photo
Don hits WOD 11.1: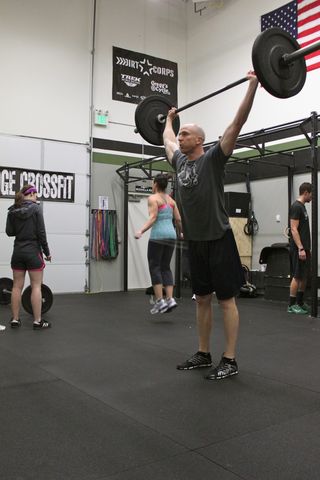 Judging…still judging: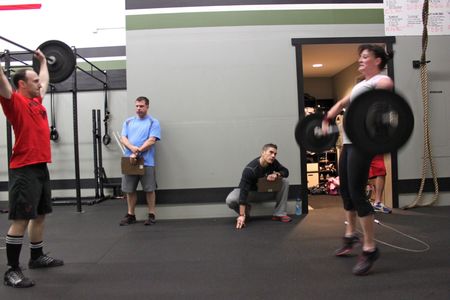 Today we kicked off the CF Games Open (which runs the next 6 weeks) and everyone got a chance to come in and do the WOD. Whether you are competing or not, each week we will program the Open WOD on Wednesday for everyone to have a chance to complete it either scaled or as RX'd. Later in the week the competitors only on Team Squatch will get additional opportunities on Friday and Saturday to complete it too for competition.
If you aren't competing and want to do the Open WOD's then plan ahead! Each Wednesday is your only chance!
The community and camaraderie of our box was on display as the evening classes had a big group and then people stuck around to cheer on those competing. The energy truly helped everyone push themselves along for each and every rep. 
Notes:
WOD Demo with Laurie Galassi – video [wmv] [mov]
The History of the CrossFit Games by Roadside Entertainment forReebok – video [wmv] [mov] [HD mov – Download Only]
Worth reading! Shocking, a study finds that gluten basically sucks! 😉 At least it's in the mainstream media now.
Clues to Gluten Sensitivity – Wall Street Journal