As Many Rounds As Possible in 15 minutes of:
9 Deadlift (155#/100#)
12 Push-ups – Hand Release
15 Box jumps (24″/20″)
Results
View this photo
View this photo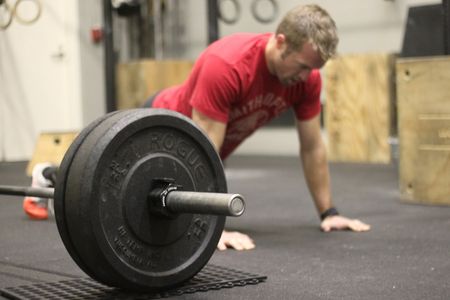 12th Man SRCF T's and thermals are arriving on Monday, pick yours up if you pre-ordered one starting Tuesday.
Very good interview with CF Games athlete Dan Bailey. Honest answers on some pretty tough topics that most athletes would try to avoid.
"Cigarettes, Roids and Switching Regions" with Dan Bailey and Sevan Matossian – video [ipod] [mov] [HD mov]