Strength WOD:
1-1-1-1-1
Clean and Jerk
Conditioning:
"CrossFit Games Open 13.4"
Complete as many reps as possible in 7 minutes of:
3 Clean and Jerks (135#/95#)
3 Toes-to-bar
6 Clean and Jerks 
6 Toes-to-bar
9 Clean and Jerks
9 Toes-to-bar
12 Clean and Jerks
12 Toes-to-bar
15 Clean and Jerks
15 Toes-to-bar
18 Clean and Jerks
18 Toes-to-bar…
This is a timed workout. If you complete the round of 18, go on to 21. If you complete 21, go on to 24, etc.
Optional Conditioning:
200m Max Effort Run
Results
View this photo
View this photo
Frank is so bright Don had to keep his eyes closed for the entire class: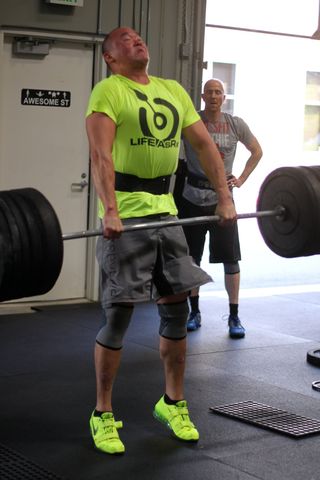 After working up to a 1 rep max clean and jerk the Open WOD became a bit more challenging to try and PR from a year ago. Still a great workout, but the intensity of the Open and hitting it fresh certainly makes a big difference. Congrats to all who hit PR's on their 1RM!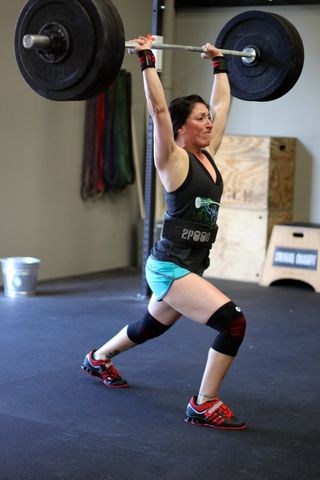 What does it take to be a Games athlete (besides being a damn good CrossFitter)? A lot of discipline, amazing recovery, pure athleticism, and basically a lot of time spent working out.
All Day With Chad Mackay – [video]
Regionals:
The schedule for the NW Regionals weekend is out (May 16-18). Go here to see the event start times by heat for individuals and teams.
Class Schedule:
Friday May 16:

NO AM Classes! 0830/0930 and 1130 are cancelled!
5pm and 6pm classes will run on normal schedule

Saturday May 17:

0830 OnRamp and 0930 Main class will run on normal schedule
NO 1045 Advanced Class!