Complete as many rounds and reps as possible in 4 minutes of:
15 Thrusters (100#/65#)
15 Chest-to-bar Pull-ups
If 90 reps (3 rounds) are completed in under 4 minutes, time extends to 8 minutes. 
If 180 reps (6 rounds) are completed in under 8 minutes, time extends to 12 minutes.
If 270 reps (9 rounds) are completed in under 12 minutes, time extends to 16 minutes. Etc
* Scale this as you would normal Fran with C2B pull-ups. 
** If you can complete 90 reps in 4 minutes, then continue on for the additional 4 minute "bonus".
*** If you do not complete 90 reps, then rest 3 minutes and complete the "BONUS AMRAP" below
Complete as many rounds and reps as possible in 6 minutes of:
5 Burpees
10 Kettlebell Swings (53#/35#)
Results
View this photo
View this photo
View this photo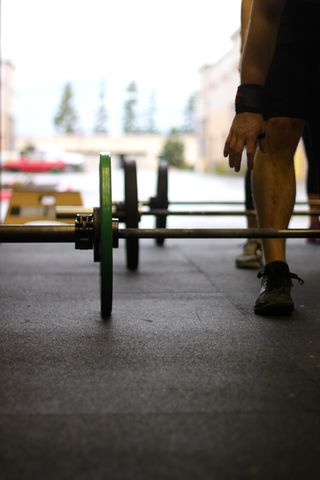 For the majority of you the 2013 Open is in the books. Well done all! For those who still have to finish please knock it out either at 6pm Friday night or Saturday at 12pm. If you are done please submit your score so I can validate it.
Our participation this year has been nothing short of awesome. From competitors to judges to cheerleaders we have had a great turnout that has made the gym stronger! There were tons of "firsts" and PR's as well as many of you who used this Open to focus your training. Next year I am hoping to see even more participation in the 2014 Open and "test their fitness" against themselves, their friends and the world. Plus we will have some rematches from this year to look forward to in the gym. (We need to start a pool)
By Sunday we will know who the winner is between Jeremy, Josh and Meghann for the Open. Stay tuned!
Notes:
New Coach Alert! Tomorrow the 5pm class will be run by Coach Lisa (she is a coach at The Lab in Seattle and also a part time member of SRCF). We are excited to announce she will also soon be taking over one of the 6:30am classes in May (splitting the two early classes with Moe). Go easy on her!
Watch the Workout 13.5 Live Announcement on the CrossFit Games site
Scott Panchik Beats Froning on 13.5
"Equal Opportunity Fitness", by Russ Greene