Main Class:
In Teams of 3 you have 20 Minutes to complete:
2000 meter row and 400 Double-unders
* One person can be on the rower and one person working on double-unders at the same time 
After completing the row and double-unders, with the time remaining: 
Complete max reps of Overhead Squats (75#/55#)     
* One person working at a time on OHS
** Score total reps of Overhead Squats as a team
Advanced RX Class:
"2013 CrossFit Games Regional Event 2"
Complete the following in 7 minutes:
3 Overhead squats
Begin with 135, 185, 225 or 255 pounds (or scale as needed) and increase by 10 pound increments to as heavy as you can within the seven minutes. Do not use a rack. (snatch or clean and jerk overhead)
Conditioning WOD:
5 Rounds for time:
35 Double-Unders
200m Run
Results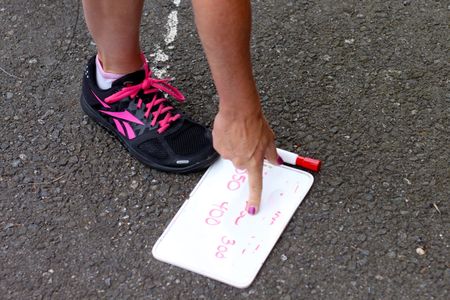 Tomorrow is Murph! The heats for 0830 and 0930 are all full so if you want to participate then show up and 1030 and we will make it work and fit you in. Those who signed up get priority but we will get everyone through. Come hang out, work out and honor those in uniform who sacrificed all in service to our country.
3 rules for any Hero WOD:
1. No complaining, bitching or whining.
2. No quitting.
3. Remember what this represents and honor those who have fallen. 
• Monday 5/27 we will be open for the morning only for Murph (along with 1/2 Murph – cut reps, runs in half)
• Class times will be 0830 (full), 0930 (full) and 1030 (Gym is CLOSED for all PM classes)
• Please sign up on the whiteboard IN THE GYM. If a smaller group is ready be prepared to go, as we will utilize upstairs if needed. 
"Murph" WOD (aka "Body Armor" – what he called it):
Run 1 mile
100 Pull-ups
200 Push-ups
300 Squats
Run 1 mile
* Break up the pull-ups, push-ups, and squats how you want. Wear a 20# vest if you have it.
** Half Murph is strongly encouraged for your first time. (all distance/reps cut in half)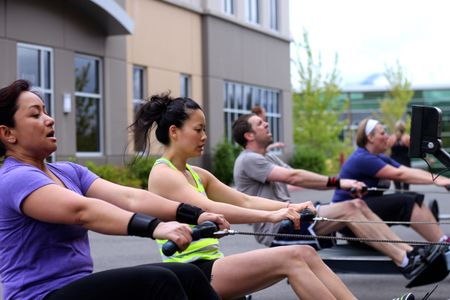 CrossFit brings out some amazing things in amazing people:
"Competing In Silence" with Robin Gonzales of Team CrossFit Kemah of the South Central Region; tied for first place on Event 5 of Regional competition. She is deaf. – [video]
Ashley Carriveau: F*ck Cancer: She's in 3rd in the NorCal Region going into the last WOD. Oh and she sat out 2012 due to cervical cancer.