Strength WOD:
Press
5/5/5/5/5
Checkout WOD:
10 Rounds for time:
100m Run
15 AbMat Sit-ups
Results
View this photo
View this photo
Quote of the Day: "If you don't have time to do it right, when will you have time to do it over?"
~ John Wooden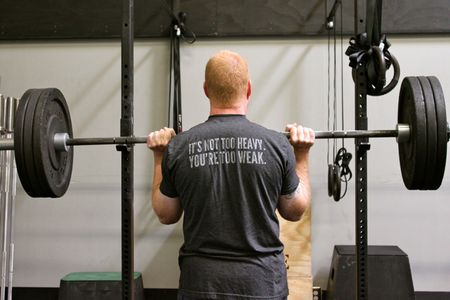 Lindsay posted this note below to Coach Mark today. Gotta love it.
"A deadlift love note: Dear Mark, a month ago I was just a girl, standing in front of a boy, asking him to stare at my butt as I struggled to complete a single, hateful deadlift. With your expert (and tasteful) coaching, I was able to correct my form and improve my performance. As of tonight, I have a 3RM that I'm proud of (183#), and a 1RM that down-right shocked me (193#). In short – thank you for being critical, and you rock!
Love, Lindsay"
The example above is of a coach who not only cares but can see that "Diamond in the Rough". (by CrossFit Lisbeth)
CrossFit Games Stats of The Games Athletes
Amy presses and the guys sprint: