Strength WOD:
2-2-2-2-2
Deadlift
Conditioning WOD:
21-15-9 Reps of each for time:
Deadlift (225#/155#) 
Box Jump (30″/24″)
* Games Standard; open hips on top. Step downs recommended.
Results
View this photo
View this photo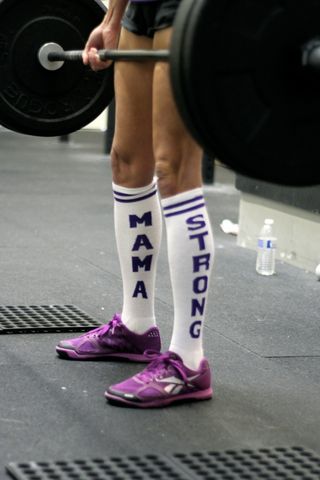 Good luck to all of you running the Turkey Trot 5k tomorrow or the 1k with the kiddos. Really hoping the weather is not in the "biblical rains" category. Take a group pic and run like the wind!
Hmmm is Rob teaching the deadlift or inappropriately goosing Lindsay?