For time:
21 Deadlifts (225#/155#)
Run 800m
15 Deadlifts
Run 800m
9  Deadlifts
Run 800m
Results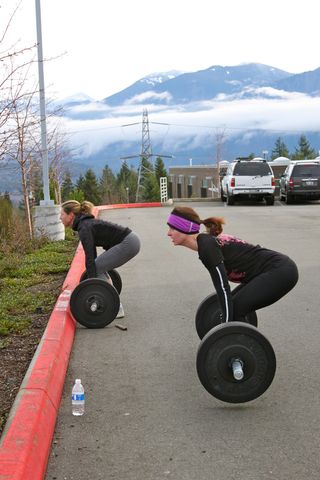 Stop and do this: Do Nothing For 2 Minutes. At least just stretch while you do this. Don't fail!
Short post. Lots done, tons of help, almost there. Target is mat and equipment moving on Wednesday.
Don't forget on Saturday the field trip WOD to Cascade Crossfit is from 9-11am. The WOD will be a simple chipper of row 500m and 6 movements of either bodyweight or light weights with pretty standard movements that everyone can do. 
"Crash Course: The Butterfly Kip" with Chris Spealler, CrossFit Journalpreview video [wmv] [mov]