Deadlift 3-3-3-3
Deadlift 3-3-3-3
Use the heaviest weight you can for each set.
Rest as needed between sets.
5 RFT: Deadlifts, Air Squats and Pull-ups
5 rounds for time of:
9 Deadlifts (225#/155#)
35 Air Squats
12 Pull-ups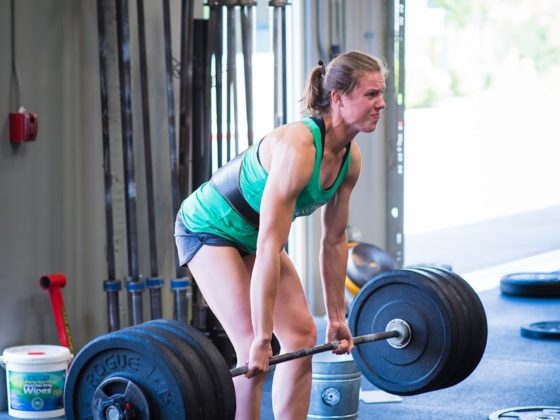 Photo by @robcwilson
Jessika hits a new 3RM PR! Quite a few today. Congrats to all of you!
Schedule:
The 2016 CF Games begin NEXT week.
We will only have one class impacted. The Monday 6am class on 7/25 is cancelled.
ALL other classes are covered and will run on the normal schedule!
Huge thanks to all of the coaches who are able to cover so many classes for that time.
CF Tweens and Teens Class:
Tomorrow we will be posting the details/cost for signing up for our new CF Tweens and Teens Class (Ages 10-15) that will begin next Monday! Each "Session" will be three weeks and there are three afternoon classes per week (M/W/Th).