Deadlift 3-3-3
Deadlift 3-3-3
6 RFT: Deadlifts, Wall Balls and 200m Run
6 rounds for time of:
10 Deadlifts (185#/135#)
12 Wall Balls (20#/14# to 10'/9′)
Run 200m
BTWB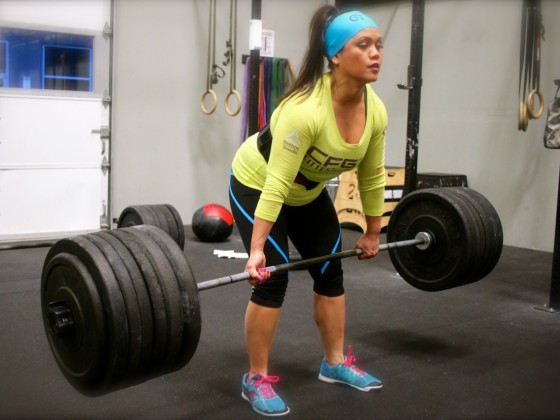 Events:
The June we are hosting PaleoNick's Cooking class on Sunday, June 28th at SnoRidge. Sign up now to become a Culinary Ninja!! This will be FUN!
Cost: $175 per person and you will leave with 16 portions of two paleo/zone meals.
Date: Sunday, June 28
Time: 10am to 4pm
Where: SRCF
What: 1-2 hr. nutrition talk followed by 3 + hour cooking session. Yes you cook! This seminar will include a lecture covering "The CrossFit Diet" which is the first portion of Fitness in 100 Words. The Paleo and Zone Diets will be discussed. After lecture, break up into small teams and begin the Culinary Boot Camp. Each group will be assigned to a meal and will then prepare 60+ portions, so that everyone can bring home at least 2 helpings of each meal. Each student will take home 16 portions of 2 meals, all of which are freezer friendly.
What to bring: Nothing! 
Inside the Leaderboard: April 2, 2015