Strength WOD:
3-3-3-1-1-1
Deadlift
Conditioning:
Complete As Many Rounds As Possible (AMRAP) in 12 Minutes of:
12 Box Jump (24″/20″) 
7 Deadlift (205#/145#) 
5 Bar Muscle-ups
* Box Jumps Games standard w/open hip on top; no rebound  
** Scale 2 C2B Pull-up:1 Bar MU
Results
View this photo
View this photo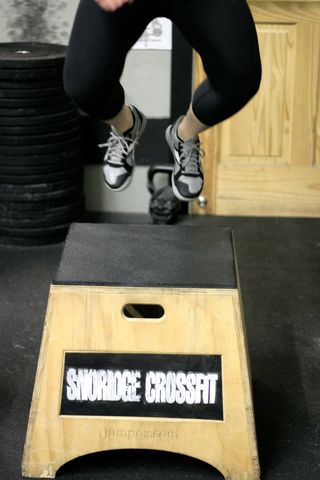 Quote of the Day: "Lee-Ann Ellison, the American woman who was criticized for cross training while heavily pregnant … told the haters that they can kiss her CrossFit arse." ~ Ron Burgundy mentions CrossFit in the news (Yes THE Ron Burgundy).
12th Man SRCF shirts and thermals are in. Pick yours up in the gym if you pre-ordered one. There are no extras.