Strength WOD:
Deadlift 1RM
1/1/1/1/1
Check Out WOD Immediately After:
3 Rounds for Time:
10 Deadlift (275#/185#) For scaling Use 65% of 1RM
50 Double-Unders 
Results
View this photo
View this photo
Melissa PR's her deadlift at an incredible and mind boggling 325#!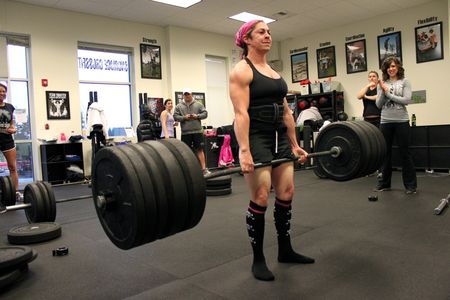 Check that board and check all those PR's today! Good grief people we are getting the water tested soon. Deadlifts were flying up, and hopefully the building was not shaking too much! Congrats to everyone who PR'd today, be it the deadlift or the 2k Row. Melissa deadlifted 325# and Jeremy O. deadlifted 455# while Pat and Mark B. rowed to submit video before the deadline for the Again Faster "Beat the Team To Win" competition. Both Pat and Mark got some pre-row coaching from Lucy and then had insane times (Pat 6:36 and Mark 6:49). The unedited video is posted here and is being submitted tonight to Again Faster to see how they rank. I did see there were men's times of 6:19 and 6:25 today but Pat's is still top 5 I believe!  
Melissa and Steph – Set and Pull:
Pat and his rowing coach: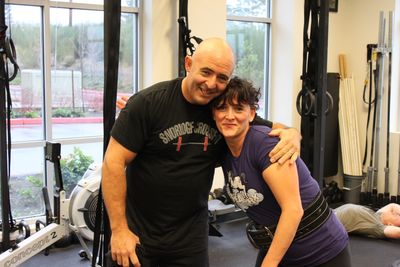 Notes:
Squatch had his own TV Show! Check out the mad CrossFit skills: