2010 CF Games Masters Event 2: 1RM Deadlift
Strength WOD:
Deadlift
1/1/1/1/1
Checkout WOD immediately after:
2010 CF Games Affiliate Cup Team Event 2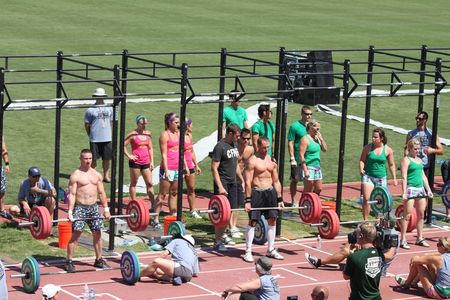 For Max Reps: 
1 Min Max Reps Deadlift (265#/175#)
1 Min Rest
1 Min Max Reps Pistols (alternating leg)
1 Min Rest
1 Min Row For Max Calories
Results
Adriana screaming her way to a PR: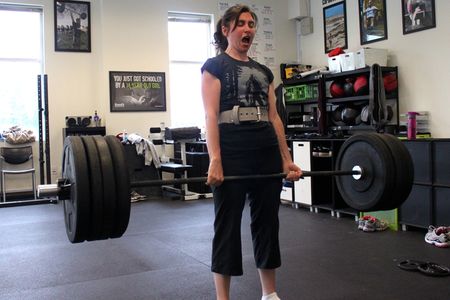 27 people went into the box today to attempt a 1 rep max (1RM) deadlift. All 27 hit a new PR! How cool is that? Chest bumps and high fives! I tried to get pics of everyone's PR lift but couldn't be everywhere at once. My apologies for those who I didn't get a picture of. That just means you get to PR again next time!
New box Deadlift records: Mark B. with a lift of 465# and Lucy with a lift of 243#
Pics of Deadlift Mania 2010:
Notes:
Congrats to Pat who this past weekend rode the 200 mile STP (Seattle to Portland) bike race in only 1 day with a time under 12 hours! Pretty amazing considering around 90% of the 10,000 riders take two days to complete it with an overnight stop. Pat told me today he owed it to CrossFit!