With a continuously running clock perform 1 Power Clean the first minute, 2 Power Cleans the second minute, 3 Power Cleans the third minute, and so on, continuing to add 1 each minute until you cannot complete the required number of reps in the given minute. 
Use 65% of your 1RM (1 Rep Max)
Score total rounds and partial reps in the last round completed. 
Results 
Queen of the Clean: Lucy pulled her way through 15 rds. plus 11 reps! Check out that extension!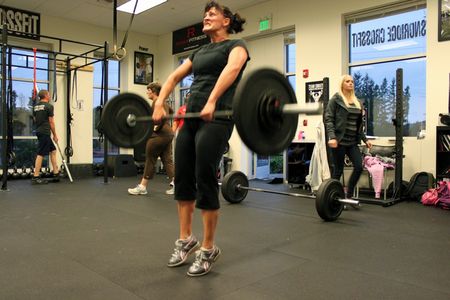 The Clean (Squat) with Coach Burgener [wmv] [mov]
The Power Clean with Coach Burgener [wmv] [mov]
One of CrossFit's Finest – An Interview with Chris Spealler
Notes:
ATTENTION PARENTS FROM THE 5PM CLASS TODAY!
Q: What do these two pictures have in common?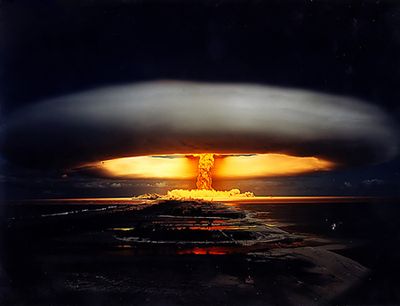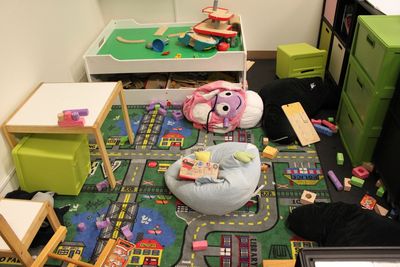 A: They are the aftermath of a 50 megaton explosion of energy.
In this case the energy is the result of your children. If you bring these little nuclear weapons into the box, please defuse them. If they detonate, then help clean up the result of their firepower BEFORE you leave. 
Seriously, I am not a maid. Cleaning person? Yes. Maid? No. Just as we should put away any equipment that we use daily (and do it NEATLY!); the Squatch Cave is for your convenience. Please keep it clean. I decided rather than clean it up I would leave it until tomorrow for those responsible parties to help with the damage. If this does not work I will implement a "Tribal Council" in the Squatch Cave and the kids will "vote out" which parent has to clean!