Strength WOD:
5-5-3-3-1-1-1
Snatch (full)
Conditioning:
Choose Power of Full Squat version:
"Death by Power Snatch" or "Death by Snatch"
With a continuously running clock perform 1 Power Snatch (135#/95#) the first minute, 2 Power Snatches the second minute, 3 Power Snatches the third minute, and so on, continuing to add 1 each minute until you cannot complete the required number of reps in the given minute.
Score total rounds and reps in the last round completed.
"Death By Snatch" (full)
* Choose load between 60%-70% of 1RM   
Results
View this photo
View this photo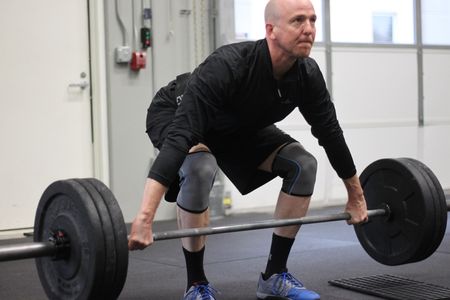 Team Buskas SRCF shirts for Regionals are a GO! Printed by our friends at Anfarm these will be red t's with white and black ink.
Get your shirt to support Mark at the CF Games NW Regionals from May 16-18 at the ShoWare Center in Kent. Let's get a posse of red in the stands! Pre-order your size in the gym.
Men's American Apparel 50/50 and Women's American Apparel 50/50 T's. Cost: $20 each.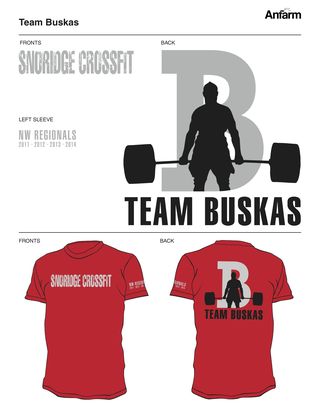 CrossFit Games Champion Annie Thorisdottir: The Fittest Woman in the World – Vogue
CrossFit Games Update: April 16, 2014 – [video]
Back Uprise Progression with David Durante and Chris Spealler – video [ipod] [mov] [HD mov]