For time:
21-15-9 Reps each of:
Deadlift (225#/155#)
Handstand Push-Up (Head to Floor)
Results
View this photo
View this photo
Quote of the day: "Build up your weaknesses until they become your strong points." ~ Knute Rockne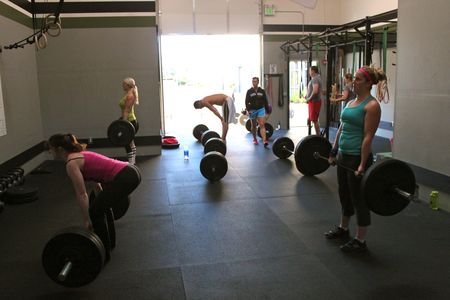 In case you wondering why we write "kip" next to some RX results? Simply to differentiate the strict HSPU from the kipping version. Both are full range of motion, but doing them strict is obviously a greater level of difficulty requiring greater strength in pressing to a handstand. If you want to get stronger be patient with the right scaling, work on your press strength and your handstand technique. Diane is a benchmark WOD traditionally done with strict HSPU's. To get on the Leaderboard you will need to be top 3 with strict HSPU's. 
Speaking of the Benchmark Leaderboard, it is in need of a massive update. That will be my project this week along with completing the Hero Leaderboard on the opposite wall. Top 3 men and women will be listed for each workout. To get on the board you must not only be top 3 but have clean reps with no questionable form or range of motion (ROM).
Big brother and Little brother: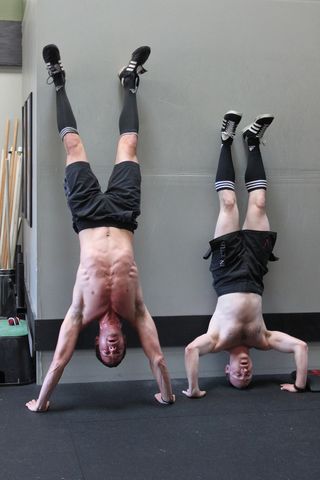 Notes:
Tomorrow I'll be posting the Mobility and Movement Class information. It will start next Wednesday at 7pm with Rona coaching and run every other week. Sign-ups will be required on Mindbody Online and the class size will be limited.
CF Games The Update: Week 8
ATTN: SRCF!
We are going to be pre-ordering this T-shirt for the NW Regionals and for the CF Games. We are gonna rock these as a box at both events! Order goes in on Friday.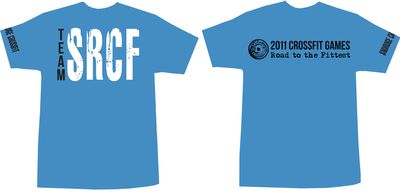 If you want one then you must pre-order/pre-pay this week NLT than Thursday. Shirts are $20 and will be printed on American Apparel in a heather blue 50/50 blend. Post size and drop off either cash or check at the box. Also we are looking at a possible racerback tank for ladies but not sure yet if one is available in this color.