21 Overhead Squats (95#/65#)
50 Double-Unders
15 Overhead Squats 
50 Double-Unders 
9 Overhead Squats
50 Double-Unders
Results
View this photo
View this photo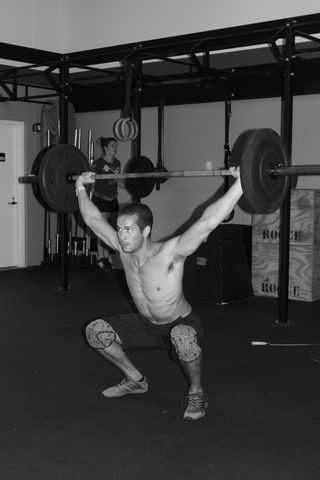 Today's WOD to start the week was geared around overhead squats as we haven't done those in awhile as well as fast and a relatively short time domain. This WOD is either very fast if you are strong in both movements or can be painfully slow if one of these is a glaring weakness. As many struggle with both DU's and OHS, why not have a WOD with both movements?!
Congrats to Trapper who got his Muscle-up tonight!
Schedule Notes:
Beginning next Monday morning we will be adding another 0830 class with Coach Mark. That will mean Mon-Th morning will have a 0830, 0930, and 1130 class and Friday will have 0930 and 1130.
CF Kids is returning in October! We will be bringing back Squatch Kids on Saturdays at 0945 beginning 10/8. Cost will be $50 per 5 week session (5 Saturdays) and we will be focusing on ages 5-9. Sign-ups will be via Mindbody Online. Stay tuned.
Check out the mock-ups for a Squatch Kids T Design (we will need to narrow it to one boys and one girls color):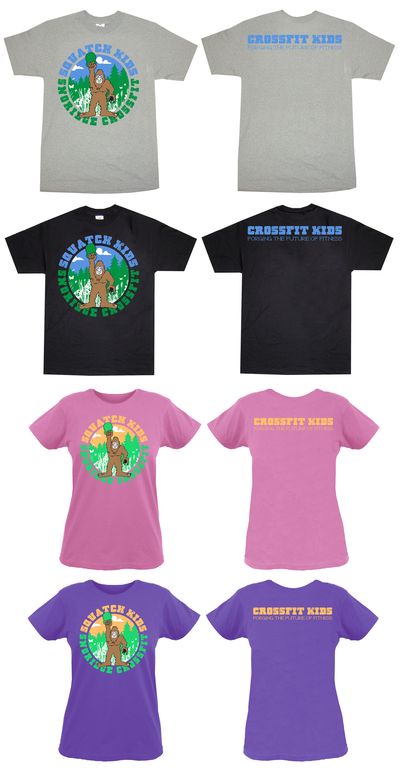 Notes:
One of these days the WOD will be a 5k trail run for time:
5k Run WOD Demo with the CrossFit Media Team – video [wmv] [mov]
"Paleo is Expensive" by Robb Wolf or is it?!
The battle of vacation handstands – David in Oahu answers Amy in the Swiss Alps (from yesterday):