Strength WOD:
2-2-2-2-2
Power Clean 
* Touch and Go
Conditioning WOD:
2014 Masters Event "Down and Back Chipper"
For time:
50 Box Jumps (24″/20″)
25 Toes-to-bar
50 Wall Balls (20#/14#)
25 Ring Dips 
50 Box Jumps 
25 Toes-to-bar
50 Wall Balls
Results
View this photo
View this photo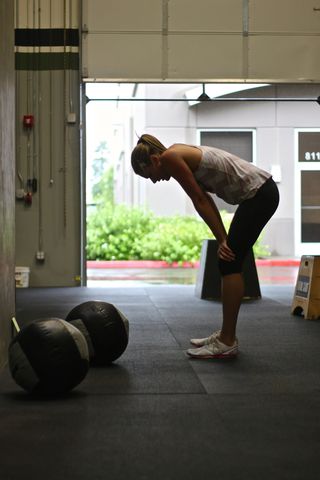 We are OFF! Schedule will stay the same for the box. Only the Advanced RX Class on Saturday is cancelled. All other classes are at normal times. Tune in each day and watch the Games online. WOD posts will resume when we return. Time to PR my T-shirt shopping!
When we return hopefully there will be more Games workouts to program for the gym.