Main Class:
3 Rounds for time:
400m Run
Max Rep Squat Cleans (95#/65#)
Partner up and go "head to head" at squat cleans. Most reps after 3 rounds wins. Run fast so you can out-do your partner!
Rules:
One runs 400m while one performs max reps
Switch after each run
Full squat clean, bar must touch ground each rep
Don't tell your rep count until the end of the WOD
Advanced RX Class:
Strength WOD:
3-3-2-2-1-1-1-1
Snatch Balance 
Then complete:
Every Minute On the Minute (EMOM) for 6 Minutes:
2 Cleans (Squat)
* choose load
Conditioning WOD:
9-6-3 of each for time of:
Bar Muscle-ups
Clean (155#/105#)
Results
View this photo
View this photo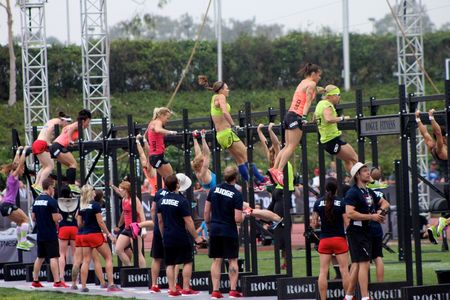 Not really sure what is going on here: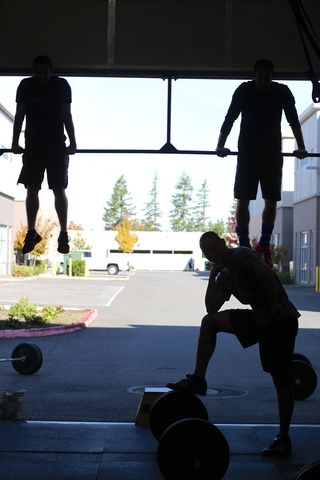 CrossFit – "Efficiency Tips: Muscle-ups" with Chris Spealler
Mastering the Bar Muscle-Up: Dusty Hyland
Today is the SRCF Baby Shower for Christa and Kyle and Meghann and Derek. Hope to see everyone there!
Details below:
When: Sunday Oct. 20th from 4-6pm 
What: Dual SRCF baby shower for Meghann and Derek and Christa and Kyle
Where: Amy will be hosting the shower(s) at her gym (Mt. Si Gymnastics) 
What to bring: This is a pot-luck event. Let Amy, Deb, or Frank know if you plan to come and what you can bring. 
We will also get to "play" like last time so be ready to jump, bounce, swing and slackline!