Strength WOD:
5-5-5-3-3-3
Front Squat
Conditioning WOD:
5 Rounds for time of:
12 Wall Ball (20#/14#)
12 Toes-to-Bar
Results
View this photo
View this photo
View this photo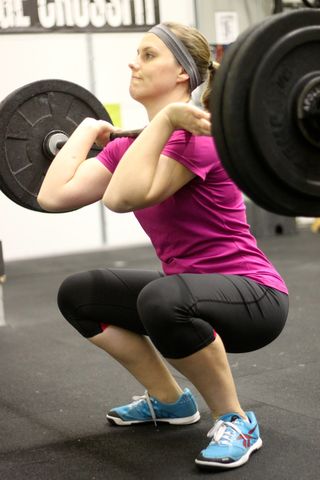 If you want in on the Stop the Slop Challenge (either nutrition, performance or essay) then sign up and pay the buy-in of $25 to the pot. Last day for make-up's for the WOD and weigh-in's are only through Wednesday!
Note: If you are in then please let us know what specific challenge you are buying into.
CF Games Update:
Here is the 411 on the Open.  Registration opens Jan. 15th and we would love to see a lot of participation in the gym again this year. Each Friday the WOD will the weekly Open WOD for all class times. Since you will be doing it anyways then you might as well sign up!
Your Chance, Your Choice, Your Open