Strength WOD:
3-3-3-3
Front Squat
Conditioning WOD:
As Many Rounds As Possible (AMRAP) in 6 Minutes of:
Front Squat (135#/95#)
100m Sprint
* Starting with 2 front squats the first round, do 4 squats the second, 6 squats the third, etc. Keep adding two squats each round until the 6 minutes is up. Bar must be cleaned from the ground.
Rest 3 minutes then complete one of the following:
As Many Reps As Possible (AMRAP) in 1 Minute of:
Push Press (65#/45#)
Or
As Many Reps As Possible (AMRAP) in 2 Minutes of:
Handstand Push-up
Results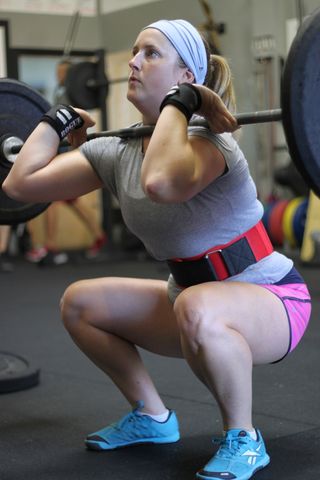 Aaron R. with a new front rack position: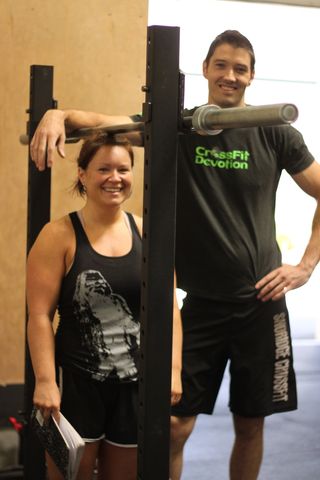 Coach's Prep Course Lunchbreak Workout with Jason Khalipa, Garret Fisher, Austin Malleolo, and James Hobart – video [ipod] [mov] [HD mov]