Every 1 min for 10 mins: Squat Snatch
1 Squat Snatch, pick load
Every 1 min for 10 mins.
5 RFT: Double Unders, Overhead Squats and Pull-ups
5 rounds for time of:
30 Double Unders
10 Overhead Squats (95#/65#)
10 Pull-ups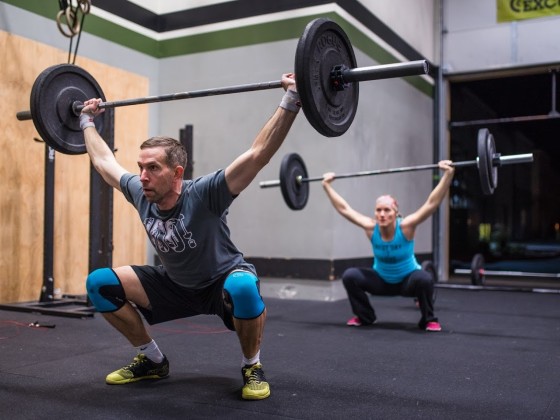 Photo by @robcwilson
Some insights into the numbers of 16.3 as well as background on who sits on top of the leaderboard worldwide.
Who Are Jamie Greene and Kyle Frankenfeld?
Briggs, Frankenfeld, Ganin Win 16.3