Every 1 min for 8 mins: Deadlift
3 Deadlifts, pick load
Every 1 min for 8 mins.
AMRAP 12 mins: Wall Balls, Hang Power Cleans and Box Jump Overs
Complete as many rounds as possible in 12 mins of:
10 Wall Balls (20#/14#)
10 Hang Power Cleans (115#/75#)
10 Box Jump Overs (24″/20″)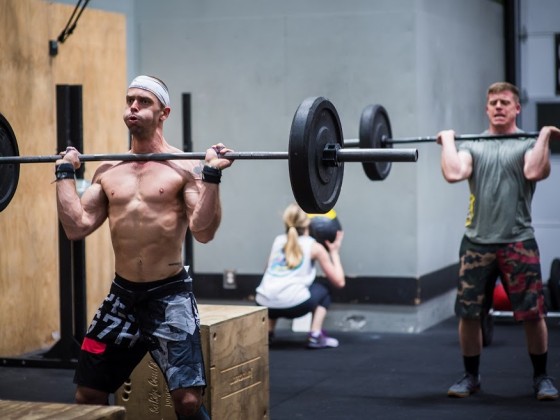 Photo by @robcwilson
80 names on the board today might be a PR!
Events:
Tomorrow (Thursday) we are going to program the retest of the 30 Day Stop the Slop Performance Challenge WOD.  Rain or shine come ready to push yourself to PR. You will use the same scale or modification(s) as you used 30 days ago. Weigh-in's will be conducted before you workout for those in the Nutrition Challenge. Make-up day is Friday. We will calculate and announce the winners on Monday after everyone is complete.
I Love the Open: Julie Foucher