as quoted by Rob (or Robin) as he ran past Amanda during one of the rounds.
3 Rounds for Time:
400m Run
25 Wall Balls (20#/14#)
12 One Arm Dumbbell Snatch each arm (25#/15#)
The heat took a toll today on everyone. Legs and lungs on fire, plus fire hot temps. Kinda like fireworks! Don't complain though, it could be raining. Happy 4th!
Michelle did this WOD tonight and had a running club follow her each round.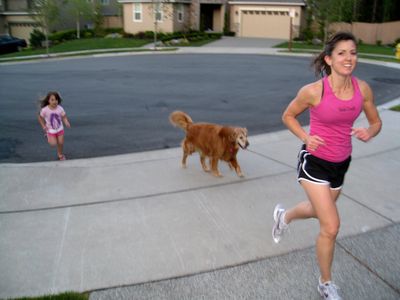 Dan and Amanda one arm DB Snatch.
(Note Amanda's explosive pull, open hip and DB tracking close to her midline.)
Notes:
For those who are scheduled tomorrow we plan to do an outdoor WOD at Swensen Park. Meet here at the gym and then we will head down the street.