One Day. One Brutal Workout. One Purpose. 
3 Rounds of Max Effort for 1 Minute each of the following exercises:
WallBall (20#/14#)
Sumo Deadlift High Pull (75#/55#)
Box Jump (20″)
Push Press (75#/55#)
Row (for Cal)
Continuous running clock with 1 minute rest between rounds.  Score total reps completed and calories rowed.
Results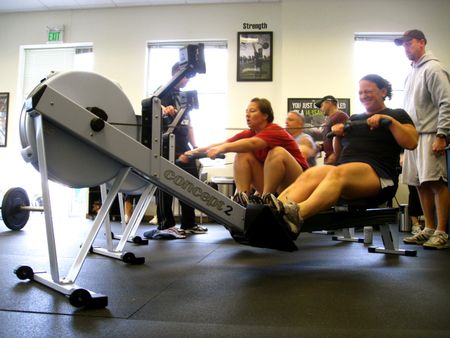 This was it! CrossFit affiliates across the country participated today in the fourth annual FGB fundraiser benefiting Athletes for a Cure and The Wounded Warrior Project. Overall the fundraiser raised close to a million dollars. As a collective group SnoRidge CrossFit, CF Redmond, and Team Schneider raised over $1500! Not counting matching funds!
We were proud to have 29 athletes of all levels and ages hit this WOD with max effort and max support from their fellow CrossFitters in our box. Today was motivating and inspiring on a number of levels for us. Thanks to all who came, participated, scored, cheered, and kept that energy level high with each wave. We hope we can do this again next year. Take a nice rest day tomorrow, you all earned it!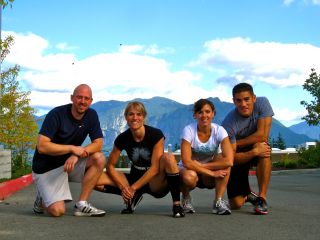 View the photo album here: