Strength WOD:
1RM
Front Squat
Conditioning WOD:
AMRAP in 8 Minutes of:
8 Power Clean (155#/105#)
6 Push Press (155#/105#)
4 Front Squat (155#/105#) 
* Must clean bar from ground; no racks
Results
View this photo
View this photo
View this photo
Josh coaching Frank to a serious warm-up PR: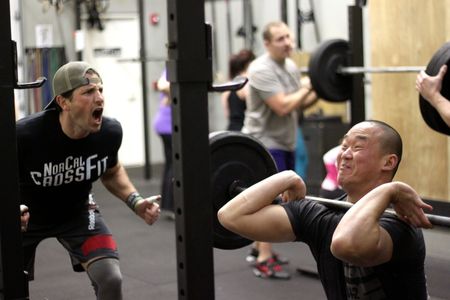 Almost needed a new red marker today! 33 PR's on the board with many others very close. Front squat form, technique and loads are all improved. Awesome test day!
Emma on her way to a PR day: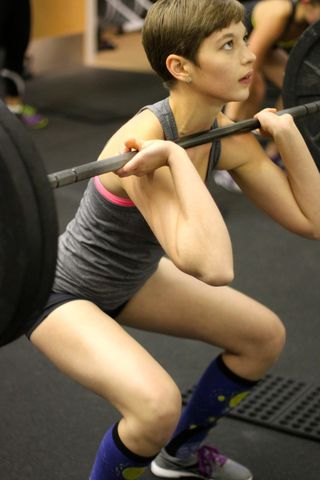 For everyone working on double-unders. This is what we mean when we say "wrist in front of hips, elbows at the sides, push the rope around with your wrists".
"Hand Position for the Double-Under" with Dan Bailey – video [ipod] [mov] [HD mov]