Skills WOD:
3-3-3-3-3
Weighted Strict Pull-ups
Conditioning WOD:
As Many Rounds As Possible in 20 Minutes of:
15 Hang Power Cleans (115#/75#)
12 Ring Dips
21 AbMat Sit-ups
Results
View this photo
View this photo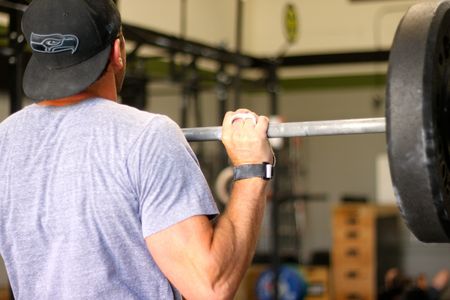 Today the gym got a good view of the Boeing Classic Fly By for anyone who came before the 1130 class.
Attention SATURDAY 8/23 Classes:
Please do not park in the parking lot as they are painting and re-striping the spots. Please park out on Center ST or across the street in the Space Labs lot.
Once the lot is repainted please do not park in any spaces that are labelled as "Reserved".
Events:
Peter and Allison shared this upcoming Round the Rock Stand Up Paddleboarding event that sounds like a blast:
There is even a Team Relay of 4 people (one woman minimum per team) where each person must SUP 1 mile and tag their partner.
"A great event for those of you wanting to check out SUP. Free board & gear demos, beer garden, live music, and we'll be cheering for Peter on the race around Mercer Island. Sunday, September 7th at Seward Park."
First CrossFit Team Series Workout Announced