Frankenchipper 2.0
For time:
Run 800m
30 Kettlebell Swings (53#/35#)
21 Thrusters (75#/55#)
21 Pull-ups
50 Push-ups
50 Air Squats
30 Box Jumps (24″/20″)
30 Wall Balls (20#/14#)
* Boo! Costume required!
Photos by @robcwilson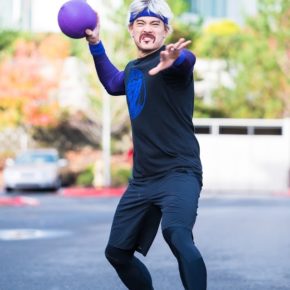 "At Globo Gym we understand that "lameness" applies only to the Average Joes of those other Losertown's that don't do an annual Frankenchipper! Remember, nobody makes us bleed our own blood. NOBODY!" ~ White Goodman, Purple Cobras Captain and Globo Gym CEO
Such a great turnout for both our 10th Annual Frankenchipper and Halloween Party. Love seeing everyone step up their game each year.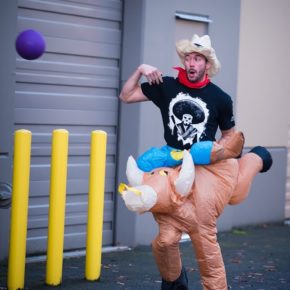 Dip, Dodge, Duck, Dive, and Dip. Dodgeball!