3 rounds for time:
500m Row
21 Burpees
400m Run
Results
View this photo
View this photo
Way Too Much Fun for Rowing and Burpees: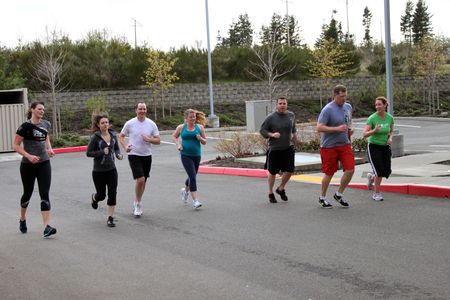 Burpee King Matt blazes while Curtis rows: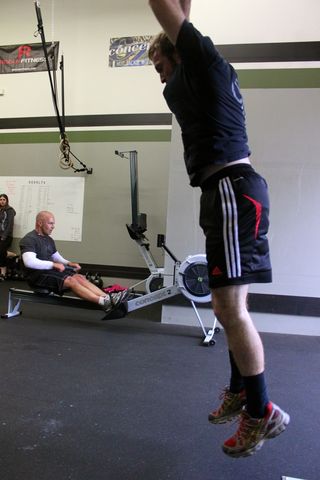 Classic CrossFit.com metcon today. Rowing and burpees makes running very hard!
Practice your hollow position. It will make your kip, handstand, pull-up, push-up, press position and more stronger. 
"Working the Hollow Rock Position" with Jeff Tucker by Again Faster Equipment – video [wmv] [mov]
Interested in the Throwdown this Saturday at CrossFit Marysville? It benefits charity, it's open to all and is scalable to all fitness levels. If you are in the RX'd division you will have a shot at some prizes. Go here for more details and to register. Let us know if you are going to compete. We have several of Team Squatch going up to participate. After the CF Kids and the 0930 class we will be closing the gym.
Notes:
How awesome is this? Nan and Jeff's daughter Mary created her own WOD on her whiteboard at home and made her Dad do it! She also drew a picture of Squatch and his kettlebell. This WOD is pretty good and I think she has a future in workout programming!
Josh teaching muscle-ups to CrossFit Kids during the second week:
KIDDING!