Hang Power Clean Instruction, then complete:
3 Rounds for time:
15 Hang Power Cleans (135#/95#)
15 Burpees
Results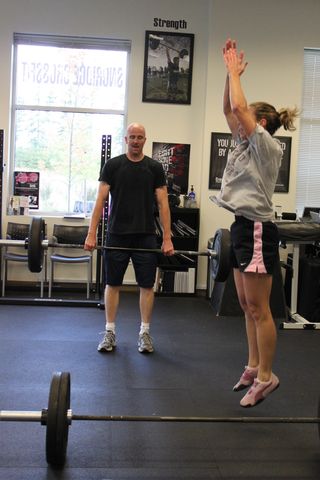 Heavy weight plus burpees = Good WOD. Who thought this looked easy? Chris Spealler did this in 2:48, Graham Holmberg 3:02. Faster does NOT equal easier. It means more power which = more pain.
WOD Demo with Miranda Oldroyd and Mary Lampas [wmv] [mov]
WOD Demo by Again Faster Equipment [wmv] [mov]
Notes:
This weekend we are excited to attend the Whole9 Trainer's Nutrition Workshop in CrossFit Fort Vancouver. We are looking forward to expanding our nutritional coaching knowledge and ability to help you dial in your nutrition for better health and performance.