As Many Rounds As Possible in 20 Minutes of:
5 Kettlebell Swings (70#/53#)
10 Push-ups
15 Squats
Results
View this photo
View this photo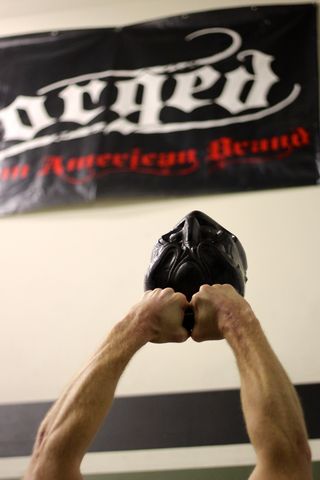 Cindy is an old school CrossFit benchmark workout. It has pull-ups instead of KB swings. This version seemed like fun. Jeremy said it was ghetto. Hence the name.
Today was the ivivva athletica trunk show and we not only had a pretty good turnout but the CF Kids WOD was fun to watch. Box jumps and air squats didn't seem to tire any of them out. Maybe we should have had them do Cindy. 
Interesting concept:
Focus on Skill, Strength: CrossFit Reading's Ironwork Class
It's that time of year when the plague returns and the germs and viruses threaten to wipe out all of us in one fatal WOD. Please remember to wipe down your equipment after you workout. We have plenty of wipes, spray bottles and paper towels.
Feel free to caption this photo, make someecards out of it, or maybe just post to the Facebooks: