5 Rounds of Max Effort for 1 Minute of each exercise:
Max Rep Thrusters (95#/65#)
Max Effort Row (Calories)
* Rest 30 Seconds between exercises and rounds
Results
Pre-WOD: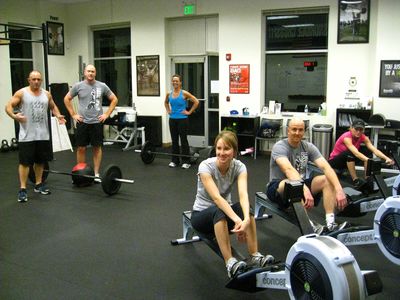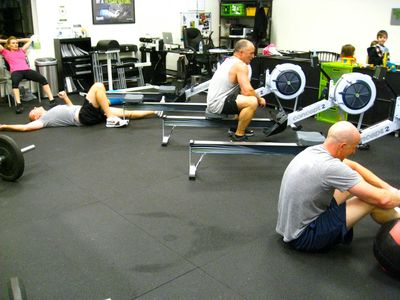 Where did all the smiles go? Here is the general consensus on today's WOD: "Brutal. Hard. Miserable. Worse than Burpees. Hardest one yet. Tougher than normal, and normal is tough!" Last observation: "I loved it!" Wait a minute. What?! I have decided Amanda is a) crazy b) a rower c) a masochist. As good as she is at rowing, I vote for "a". She is crazy. 
Rona feeling the joy of Thrusters: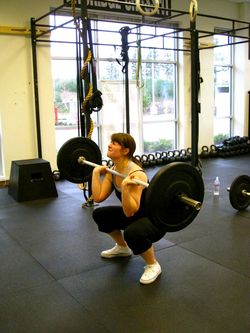 Notes:
We are looking at starting our next Paleo Challenge in February. We are coordinating with our fellow cavemen and cavewomen. Stay tuned for details!
If you haven't registered for the St. Patty's Day 5k Run what are you waiting for? A pot o' gold? Click on the link on the side of the page and run with the gang.