"Grace":
For Time
30 Clean and Jerks (135#/95#)
Results
Rona "Hearts" Jerks!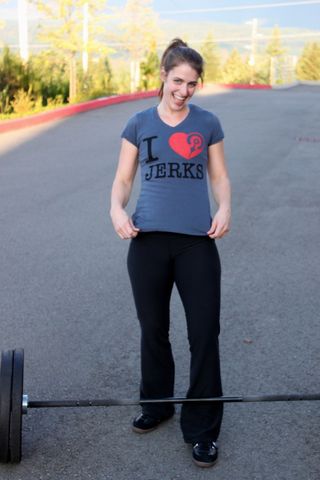 Today there must have been something in the water in the box. PR's and bars were flying everywhere! You men and women are becoming beasts! Maybe we should do Grace every month. All of the strength WOD's and couplets of cleans and overhead presses/jerks paid off for many of you today with improved technique, heavier loads and faster times. 
Now you all have another baseline for the rematch on 10/16 from 8:30am to 11:30am at King CrossFit when we will tackle Grace again for Barbells for Boobs. Mark it down now, it will be the Saturday WOD for our box and we want to bring a group to lift some weight and fight breast cancer! This cause is important for us as Michelle's mom is a breast cancer survivor.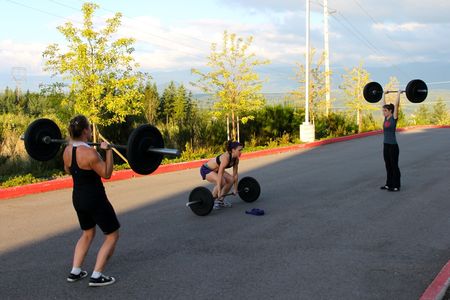 John from Rack position to Jerk:
Grace (CrossFit Kids from 2007) [wmv] [mov] (FYI these kids have turned into firebreathers)
Notes:
We are going to hold off on the rowing instruction with Sammamish Rowing Association until we can be sure the weather and water will be warmer and drier. Look for it next spring! Thank you Lucy for working to get this lined up, we look forward to hosting an indoor rowing class with you and Rob at the box soon!