Saturday's WOD:
Main Class:
For time: 
800m Run
10 Clean & Jerks (135#/95#)
400m Run Backwards
10 Clean & Jerks 
800m Run
10 Clean & Jerks
400m Run Backwards
 
* Mash-up of the Hero WOD "Griff" and the benchmark "Grace"
Advanced RX Class:
"Abbate"
For time: 
1 Mile Run
21 Clean & Jerks (155#/105#)
800m Run
21 Clean & Jerks
1 Mile Run
Results
View this photo
View this photo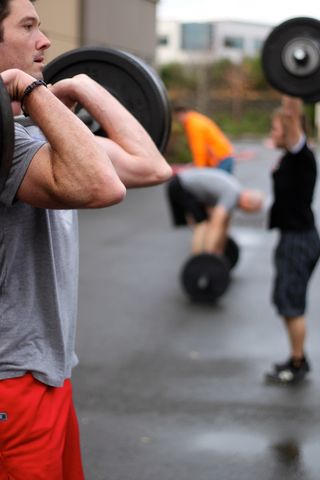 Both workouts today honored two fallen heroes. RIP.
"Griff": In honor of USAF SSgt Travis L. Griffin, 28, who was killed April 3, 2008 in the Rasheed district of Baghdad by an IED strike to his vehicle. Travis is survived by his son Elijah.
"Abbate": U.S. Marine Corps Sergeant Matthew T. Abbate, 26, of Honolulu, Hawaii, assigned to the 3rd Battalion, 5th Marine Regiment, 1st Marine Division, I Marine Expeditionary Force, based out of Camp Pendleton, California, was killed on December 2, 2010, while conducting combat operations in Helmand province, Afghanistan. He is survived by his wife Stacie Rigall, son Carson, mother Karen Binion, father Salvatore Abbate, and siblings Dominica Abbate, Elliot Abbate, Valerie Binion, and Kelly Binion.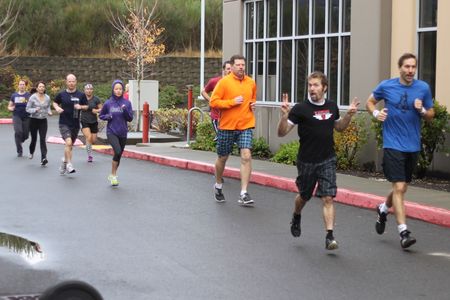 Notes:
"A Metabolic Analysis of CrossFit's Elite: Part 2," CrossFit Journal video [wmv] [mov] [HD mov]