Strength WOD:
3-3-3-3-3
Front Squat
Conditioning WOD:
"Grace":
For Time:
30 Clean and Jerks (135#/95#)
"Double-Grace":
For Time:
60 Clean and Jerks (135#/95#)
Results
View this photo
View this photo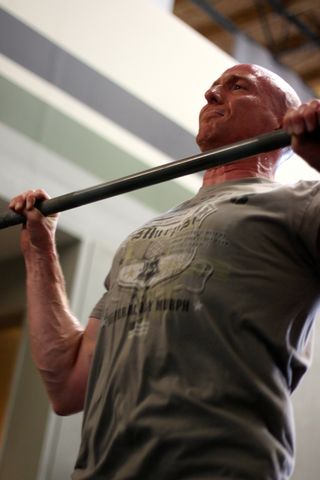 Over the next week we will spread out and program several of the Games workouts or slight variations on them to make them compatible for the gym. Today we started with a classic benchmark in "Grace" and also programmed "Double-Grace" for those who had previously completed "Grace" as RX'd in 5 minutes or less. Stay tuned for tomorrow for a certain biathlon.
WOD Demo: The Final Event including "Double-Grace":
Weapons-Grade: Grace with Dan Bailey – [video]
Twinsies:
The CF Games 2014 are now closed:
CrossFit Games Update: July 27, 2014
Winners:
Camille Leblanc-Bazinet, 2014 Fittest Woman on Earth
Rich Froning, 2014 Fittest Man on Earth
August OnRamp:
We are starting our next OnRamp on Tuesday 8/5 at 7pm. If you are thinking about signing up then please contact us ASAP! See our "Getting Started" page for details on how to pay and register.
August On Ramp dates are:
Tuesday, August 5 at 7 pm
Thursday, August 7 at 7 pm
Saturday, August 9 at 8:30 am
Tuesday, August 12 at 7 pm
Thursday, August 14 at 7 pm
Saturday, August 16 at 8:30 am