As Many Rounds As Possible in 20 Minutes: 
20 Hand Release Push-ups
30 AbMat Sit-ups
40 Kettlebell Swings (53#/35#) 
Results
View this photo
View this photo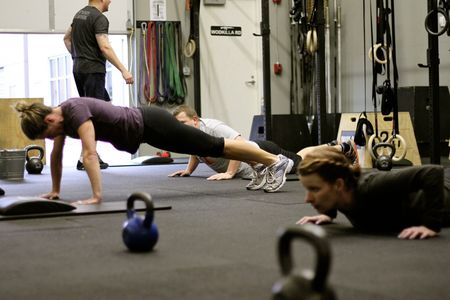 Day 13 of the burpee challenge and Day 22 of the Stop the Slop Challenge!
Today we had two drop-in's from the East Coast. Graham and Tara are Team Squatch transplants who sadly moved last year to PA. While they are still CrossFitting it's not with us so it's scaled. Welcome back and at least you guys are RX'd for this week! 
I borrowed this WOD from Outlaw CrossFit as it was a good long AMRAP that focused on movements that will likely turn up in the Open. The combo of the push-ups and kettlebell taxed the shoulders and grip. On top of that it's just a pretty good workout.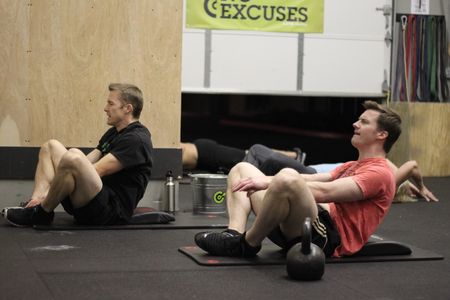 Read: "Ego Vs. Integrity" from CrossFit Hollywood (CA)
Cheating in CrossFit. Does it happen? Yes but why? I simply can't understand this. There's no place for it in CF or in our gym. I'm not talking about the occasional lost count. That happens. When in doubt just do an extra rep or two to get on track. Cheating however is a different story. Shaving or skipping reps is just dishonorable. It's cheating yourself above all first, your fellow CrossFitters next to you second and the gym in general third. What is the purpose of even coming in to work your ass off to try and make progress only to shortcut it and minimize your results, and throw your personal integrity into question? What is even the point of recording your results when they are simply a lie? How can you feel good about your workout and your "accomplishments"? Believe me, people notice. Coaches definitely notice. What is the point? It's a cycle that can only bring a negative impact to you in your life. We don't condone it. Nor should you.