For Load:
15-12-9 reps of 
Clean and Jerk
Rules:
Choose a weight
Touch and Go only at the floor; no dumping
No Re-grip allowed
Rest only off the ground and as needed between sets 
Use same load each set to be RX'd
Results
Nate, Justin (and Mollie below) meet Gwen:
This strength WOD is and oldie but goodie. This WOD was an early mainstay in CrossFit prior to Grace or Isabel. It became "Gwen" and has always been a workout where the goal is to pick a load, stay unbroken and go touch and go. It's a much different training effect when you are forced to hold onto that bar or suffer a "fail". Who thought this was harder than Grace? Who started with a weight that became too heavy or too hard to hold and had to reset? Learning your upper limits on a lift isn't truly failing, it's testing your max and your technique. That is a success in and of itself.
Sometimes failing is succeeding: Read "That's Not What Ships Are For" by Melissa Hartwig of Whole9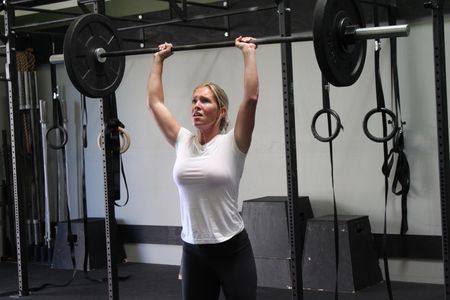 Who was top dog for the 2 Minute Double-Under Challenge today?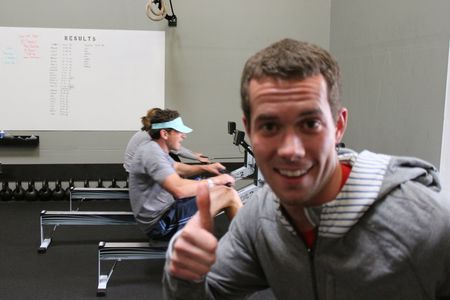 This guy! 206 reps for Sean (sorry Don)!
Notes:
On May 30th we will be doing the Murph Hero WOD for Memorial Day. Who was Murph? A Medal of Honor recipient that was killed in Afghanistan in 2005; his story and that of Seal Team 10 is incredible. Read about him here.
Nutrition:
There is a nutrition seminar/talk with Todd Widman at CF Marysville tomorrow (Thursday 5/4) from 6-9pm. Cost is $10. If you want to get great information on the Paleo diet and the effects of proper nutrition in a very easy and practical forum then this is it!
"Cutting Bell Peppers" with Nick Massie – video [wmv] [mov]