As Many Rounds As Possible (AMRAP) in 15 minutes of:
3 Handstand Push-ups
5 Pull-ups
7 Knees-to-Elbows
Results
View this photo
View this photo
 Josh has come so far in CF Kids: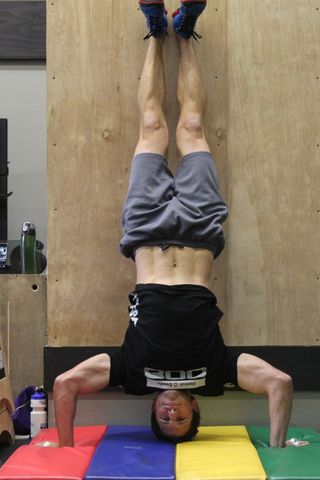 After 4 days of some barbell work, time for all body-weight and a trio of basic gymnastic skills. Perform all three exercises in strict movements, use a gymnastics kip for all three movements, scale up or down, or some blend in between. However you break it down or scale, by focusing on technique and full range of motion you will build grip, pull and press strength for all three movements. 
New burpee standard. Jump and touch both hands to the ceiling.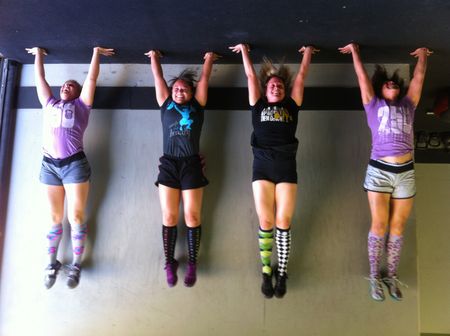 Nutrition:
From The Box Magazine – "The Two-Minute Workout"
Published in the International Journal of Sport Nutrition and Exercise Metabolism, research shows that two minutes of sprint interval training results in the same amount of fat loss as 30 minutes of continuous endurance training. Scientists concluded that this effect was because of the elevations in metabolism experienced by the sprinters in the 24 hours following the workout. 
The CrossFit Invitational presented by Reebok will stream live, Saturday at 8:00 p.m. GMT (12:00 p.m. PDT)
Workouts for the first-ever CrossFit Invitational, presented by Reebok, have been announced. 
Click here for the full workout descriptions