Handstand Push-ups
Every 1 min for 5 mins complete:
5 Handstand Push-ups
* Kip or Strict or deficit. Or complete HSPU Practice (Box Pike, AbMat, negatives, strict press)
FT: Run 400m, Rope Climbs, Push Press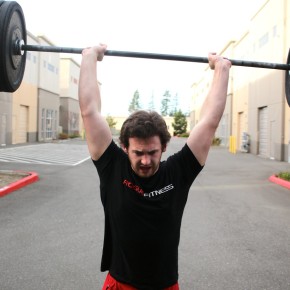 For time:
Run 400m
6 Rope Climbs 15 ft
21 Push Press (115#/75#)
Run 400m
4 Rope Climbs 15 ft
15 Push Press
Run 400m
2 Rope Climbs 15 ft
9 Push Press
* Scale 2 Supine Rope Climb to 1 Rope Climb
A strong grip and solid foot lock is required for a rope climb. Use that time after your WOD to work on developing your foot lock and leg wrap (make sure you wrap your calf/shin).
This Thursday remember there is no 6am class (moved to Monday's during the Open). Come in at 5pm to watch the 15.3 announcement. Hopefully CF gets their stream fixed as it wasn't our TV but their crappy feed!
Congrats to Adam for passing the Advanced RX Test tonight.
CrossFit Games Update: March 10, 2015