Strength WOD:
1/1/1/1/1 Hang Snatch + 1/1/1/1/1 High Hang Snatch
* Perform each set as a complex
Conditioning WOD:
2 Rounds for time of:
750m Row
20 Handstand Push-ups
* 15 minute time cap
Results
View this photo
View this photo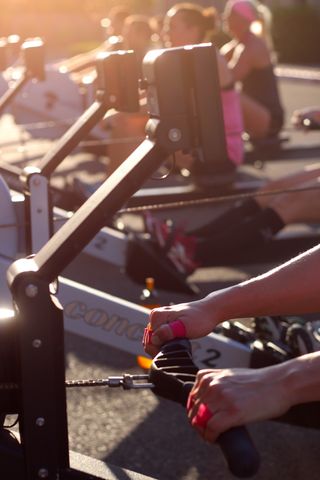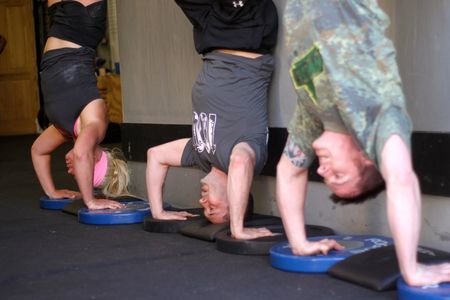 Today's complex emphasizes a strong finish and speed under the bar from both the hang (above the knee) and high-hang position. The high hang differs among some coaches; it can either involve both the hips and knees, or only a shallow dip at the knees. My intent is to keep the high hang exactly that, a shallow dip that keeps the chest high and the knees slightly bent with the hips vertical. The hang (above the knee) bottom position involves the hips and knees bending with the shoulders in front of the bar while the bar stays in contact down the front of the quads.
Saturday's Individual Events for 2013 Reebok CrossFit Games Regionals Released