Hang Power Clean 3-3-3-1-1-1
Hang Power Clean 3-3-3-1-1-1
Chipper: Handstand Push Ups, Toes To Bar, Run, Push Press and Double Unders
For time:
25 Handstand Push Ups
50 Toes To Bars
Run 800m
75 Push Press (75#/55#)
150 Double Unders
BTWB
PR pic by @robcwilson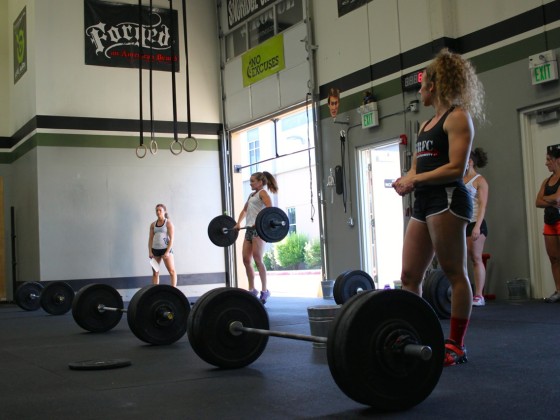 Lots of PR's for Hang Power Cleans today!
Paleo Nick will be here this Sunday. If you are still interested then this is the last chance you can sign up. There are a couple spots remaining.
Events:
Sign up for the PaleoNick Cooking seminar or nutrition lecture in June here at SRCF. Details below.
Anyone can come to this! You don't have to be a SnoRidge CF Member.