As Many Rounds As Possible in 15 Minutes:
200m Run
11 Sumo Deadlift High Pull (95#/65#)
26 Air Squats
Results
View this photo
View this photo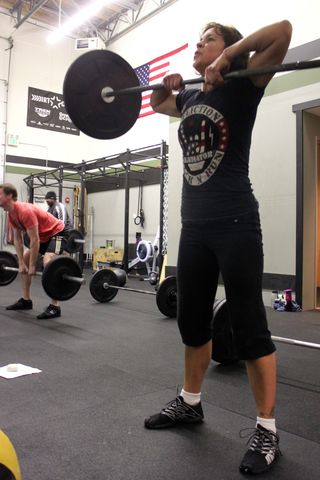 Happy birthday Debra and hope you enjoyed your squats and "rowing". Sumo Deadlift High Pulls make for a suckier version of rowing. You can't say you didn't get what you asked for.
Tomorrow is our "MoBros WOD" for Movember. If you are sporting a lip sweater of luxury, make sure you get a picture taken before, during, or after the WOD. For those without, no worries you still get to do the workout too!
Notes:
If you are wondering about the upcoming "Pre-Open" CF Competition in January at Lynnwood CrossFit, read yesterday's post.
Advanced RX Test: I will run those interested through Friday 12/16 at 7pm.  I can take no more than 4 people. First 4 to sign up by posting to comments go first.  Follow up test will be sometime later for those who miss it.
"Reebok's Attention to CrossFit Feedback Boost Branding and Product Quality Initiatives" by Patrick Rishe, Forbes.