Strength WOD:
1-1-1-1-1
3 Position Snatch (1 High Hang + 1 Mid Hang above knee + 1 Floor) * all Squat
Conditioning WOD:
"Happy Birthday Debra!"
For time:
400m Run
15 Snatch (115#/75#)
3 Rope Climbs (15′)
400m Run
12 Snatch 
2 Rope Climbs 
400m Run
9 Snatch 
1 Rope Climb
Results
View this photo
View this photo
Happy birthday and 500th WOD to Deb: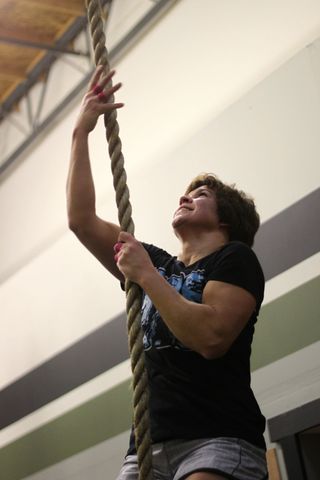 Post WOD 6pm class shot: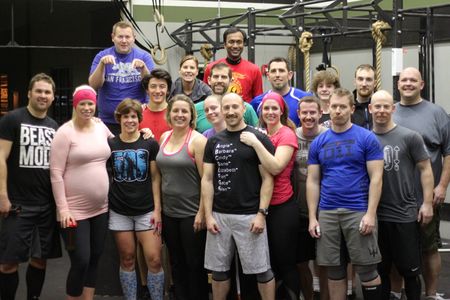 Happy Thanksgiving to all of you squatches! We hope all of you are able to spend a safe holiday with family, friends and loved ones. Michelle, Ashley, and I are thankful for so much that makes our gym family so great. We are thankful for the community inside our walls with all of you. We are thankful for the support you all have shown to us and each other day in and day out. Thank you for making SRCF a place where you always look forward to walking through the door each day to see friends, get fitter, and push hard and challenge yourselves. A special thank you to our coaches, who without each of you we would simply not be where we are today.
It's hard to believe that it's been almost 5 years for us as an affiliate. From our garage to leasing our first space to owning our own building; it's been a great ride. I'm thankful to Michelle for being one hell of a partner in this CrossFit gym owner thing, and for her passion for coaching and CrossFit. Most of all I am thankful for simply being able to call her my wife. 
Nutrition:
"What the Hell Am I Eating, Yams Or Sweet Potatoes Here's How To Tell"
All of our squats should look like below:
Air Squat with Chris Spealler – video [ipod] [mov] [720 HD] [1080 HD]
Schedule: 
Thursday 11/28: We are CLOSED on Thanksgiving Day. No classes!
Friday 11/29: 0930 and 1030 class only!
All other days/classes will follow our normal schedule
Frank snatches (below is what the "finish" should look like):