AMRAP (As Many Rounds As Possible) in 15 Minutes of:
100m Run
8 Hang Power Clean (115#/75#)
25 Double-Unders
11 Hand Release Push-ups
Results 
View this photo
View this photo
"The Don":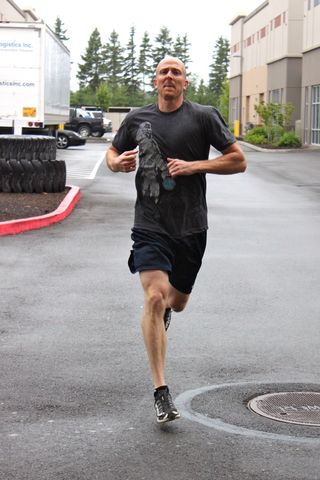 Happy belated birthday to Don (last week 8/25/11)! Hope you enjoyed crushing your birthday workout with the highest total for rounds on the day. Maybe I should have made the cleans heavier!
Birthday WOD's available upon request. When it's your special day let us know if you want one and be prepared for some brutal fun…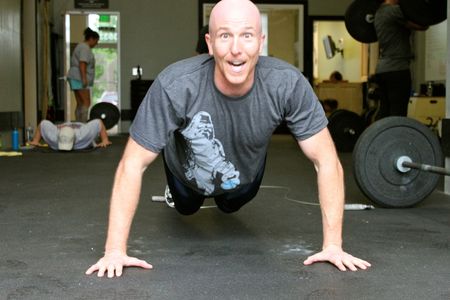 Note:
Read: Fight Gone Bad 6: "Marble"
Excerpt: "Before I left that place, I rubbed my hand across that cold, dark slab and made a vow to Lt Murphy. Writing this now it may sound insignificant given what he'd given me, but I promised him that as long as there was a Fight Gone Bad I would do everything I could to make sure he was not forgotten, and that as many people as I could reach would not forget him either. At least for seventeen minutes once a year." ~ Scott Zagarino
Please remember to raise funds ($25 minimum) if you plan to participate in Fight Gone Bad 6 on September 17th!
Labor Day Schedule:
Saturday 9/3: 31Heroes Tribute WOD

Go Time is 0930 (no Adv RX class time)
If there is a larger than normal turnout then a second wave will be run
This is a team workout (teams of 2). Details of the WOD are on the 31Heroes site (above)
If you want to donate to the cause then please register

Monday 9/5: 

One class time at 10am
Coach Mark and Coach Jeremy have volunteered to run a workout for anyone interested