3 Rounds for Time:
Row 30 Calories 
30 Ring Push-ups
30 Pistols (15 each leg)
30 Double-Unders
Results
Happy birthday to "Ninja Kim":
Kim was so excited about pistols and rings yesterday she fell over! Actually almost everyone did! The pistol challenges balance, coordination, flexibility, strength, and temperament. It has the unique ability of producing maximum frustration. Be patient, scale the movement and work on depth as your leg strength and balance improves. To work on your ability to squat deeper, try a Mobility WOD!
Also congrats to Kamran for getting his double-unders today and then doing them in the WOD!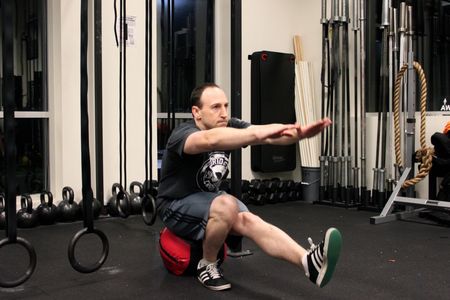 MobilityWOD: Improving Squat Mechanics