Complete as much as possible in 20 minutes of: 
10 Pull-ups
20 Push-ups
30 Squats
15 Pull-ups
30 Push-ups
45 Squats
20 Pull-ups
40 Push-ups
60 Squats
25 Pull-ups
50 Push-ups
75 Squats
30 Pull-ups
60 Push-ups
90 Squats
Results
View this photo
View this photo
View this photo

We even provide the Birthday Clowns: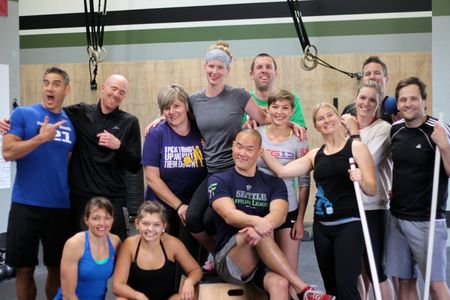 Michelle M. wanted a birthday WOD that was a long conditioning bodyweight workout. She listed pull-ups and squats as things she liked and push-ups as her nemesis. Perfect fit to try out the new super-sized version of "Cindy". Happy Push-up Day!
Natalie Mclain's 19:21 unbroken Cindy XXX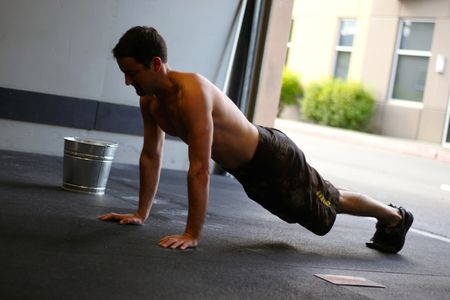 Here's a new benchmark conditioning WOD we will do. Note the physical change and progress Guerrero has made in 6 months. This WOD is very similar to Fight Gone Bad and looks gross. On second thought never mind. Nothing to see here. Move along.
The Ghost Workout with Robert "The Ghost" Guerrero – video [ipod] [mov] [HD mov]
Robert Guerrero Vs. Yoshihiro Kamegai, June 21st.
CF Games: