In a Team of 2, Complete For Time:
3 Rounds for Time:
400m Run
21 Kettlebell Swings (53#/35#)
12 Pull-ups
Then Complete:
30 Clean & Jerks (135#/95#)  
* One partner works at a time; split reps as you see fit
** Both partners must run 400m together
*** One kettlebell and one bar per team
Results
Fun Team WOD mash-up Saturday: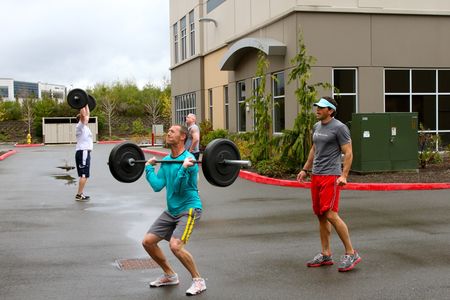 How cool is this? A mom and daughter from Rainier CF are moving on in the Games. One goes to the NW Regionals and the other to the Masters at the Games.
"Mother and Daughter Shooting for the Games" – 2011 Reebok CrossFit Games
Happy Mother's Day to all of the awesome Mom's out there!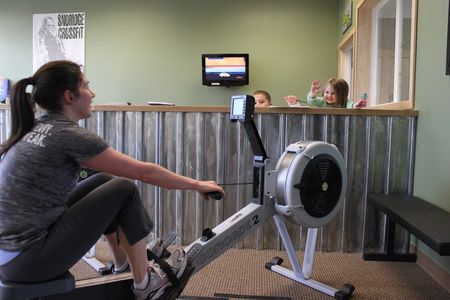 Mollie got her 1st kipping pull-up Saturday and then Levi busted one out too: