Strength WOD:
Back Squat
3/3/3/3/3
Checkout WOD "The Jorge" (named for his love of running):
For Time: 
30 Back Squats at Bodyweight
1 Mile Run
Results
View this photo
View this photo 
High Bar with Jim C.: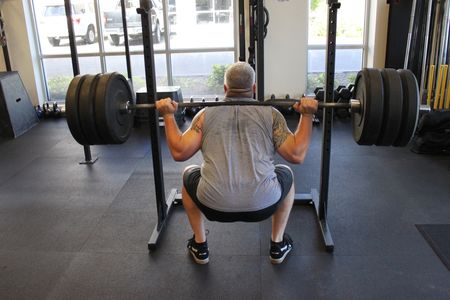 Low Bar with Ashley: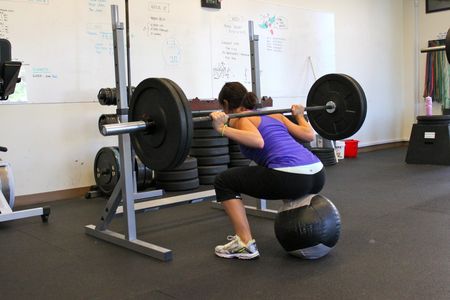 Quote of the Day: "Tom ruined a perfectly good WOD." (since it had a mile run in it) ~ Jorge
High bar or low bar back squat? Which one do I use? Why? How do I do it safely? Well, we covered that today in class, but you can also read on about low and high bar position in the following links from Stronglifts.com:
How to Squat with Proper Technique Without Injuring Yourself
High Bar vs. Low Bar Placement on Squats
The back squat was new for most today since we finally have enough racks to use for class. It is a relatively easy lift to dial in but takes time to get stronger in. Prep for some sore butts tomorrow!
Notes:
Congrats Graham on reaching your 100th WOD and joining the club! You earned it. Also congrats on 3 weeks into your Whole 30 Challenge and drastically making improvements in your fitness level and health.
Speaking of Whole 30, tonight we had a delicious dinner with our guests Dallas and Melissa from Whole9 on their way back through town on their road trip. After dropping by the box they came over and cooked a delicious dinner. The recipe can be found here. That Sunshine Sauce is the bomb! Good times!
Bonnie sprinting in the last mile while Jana cheers: